Bull & Bear Markets: A Timeline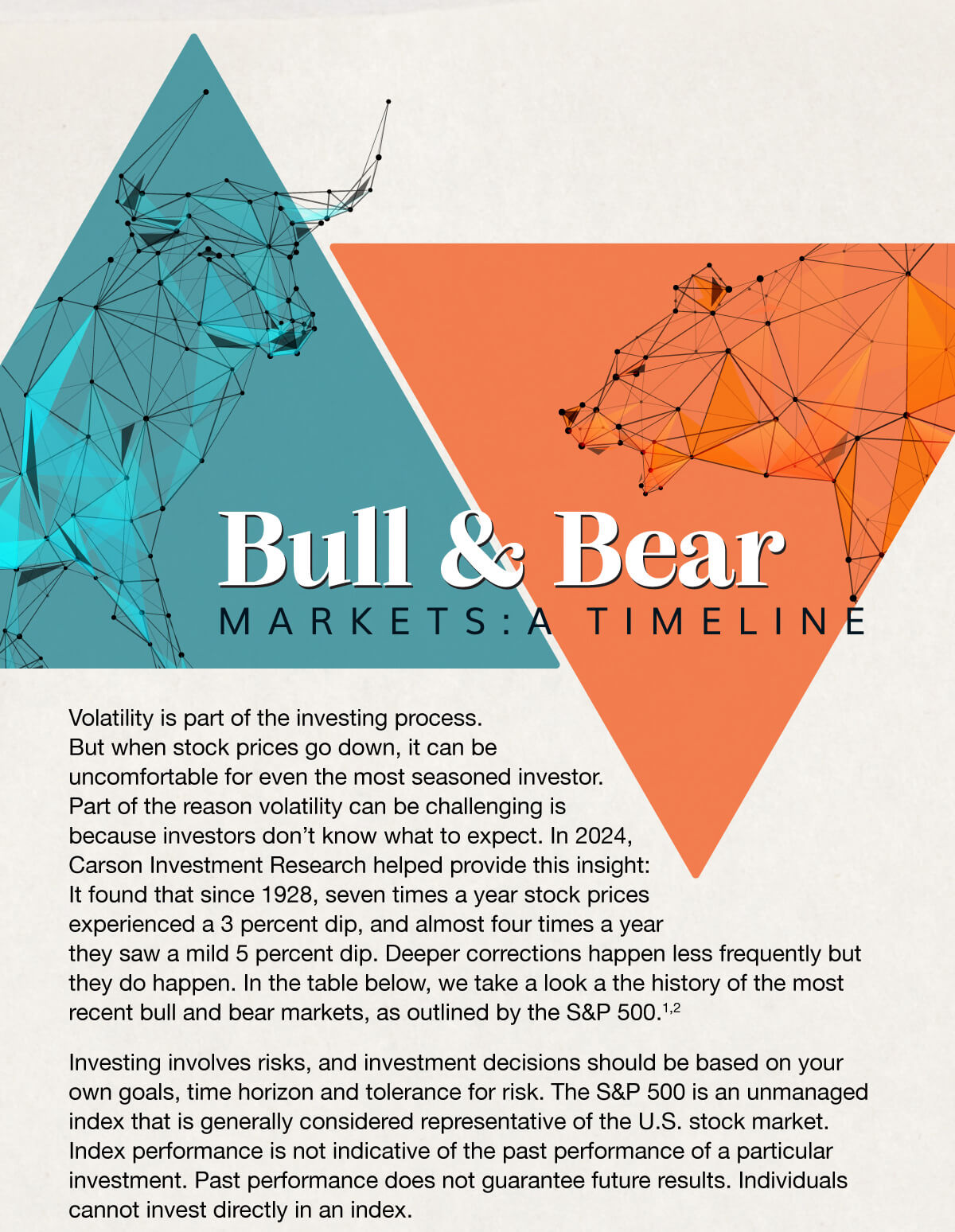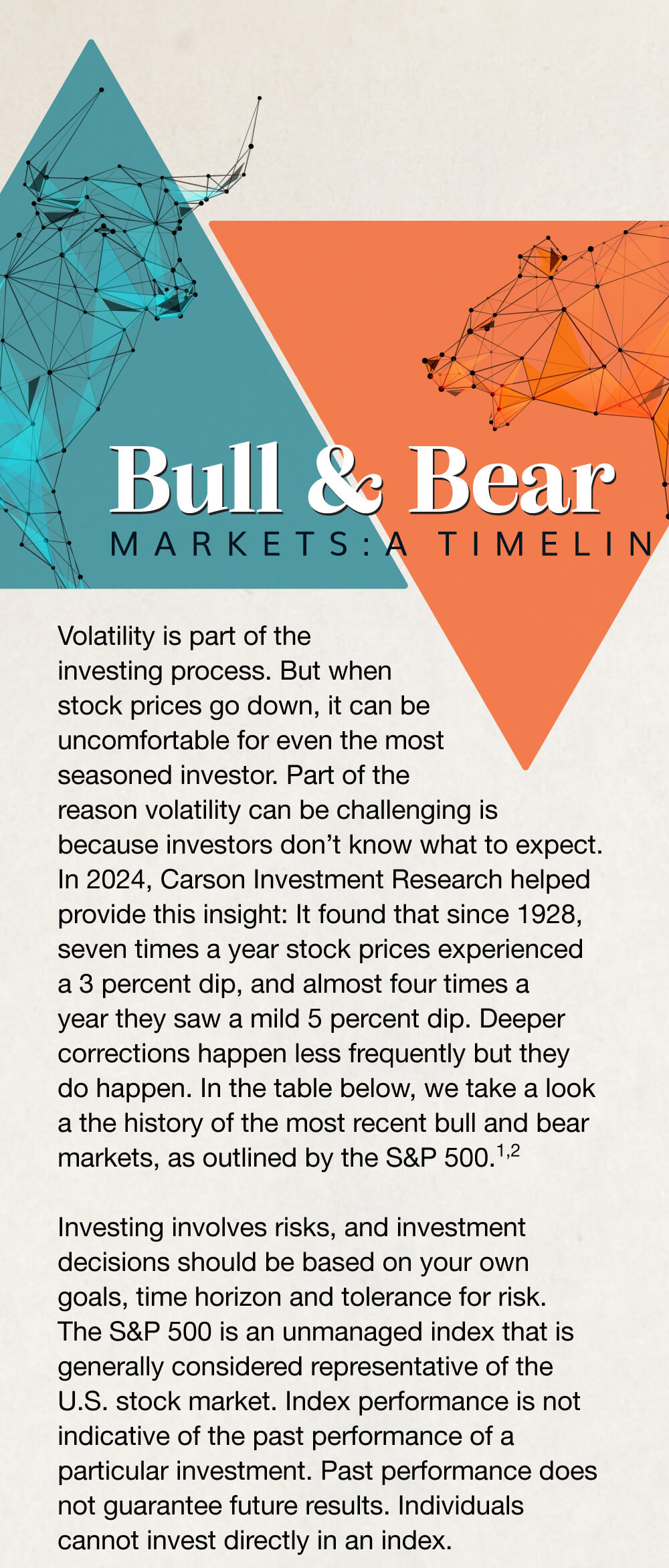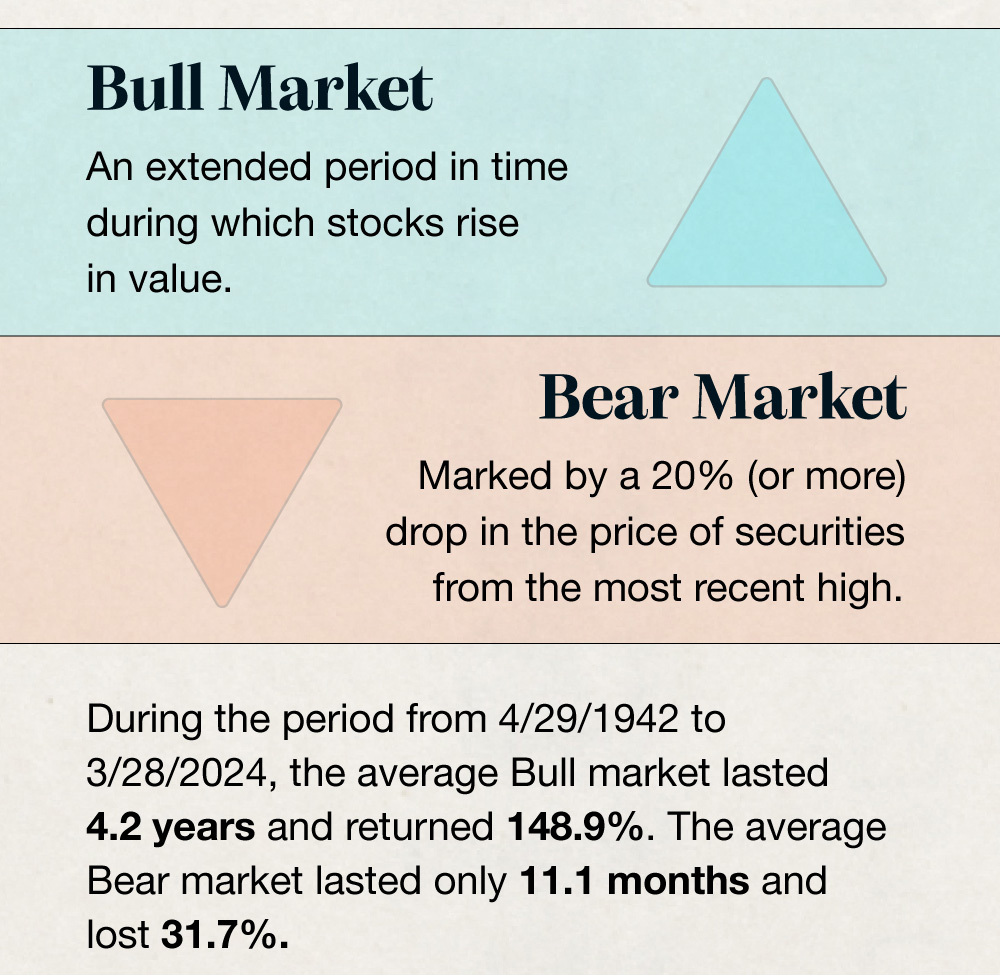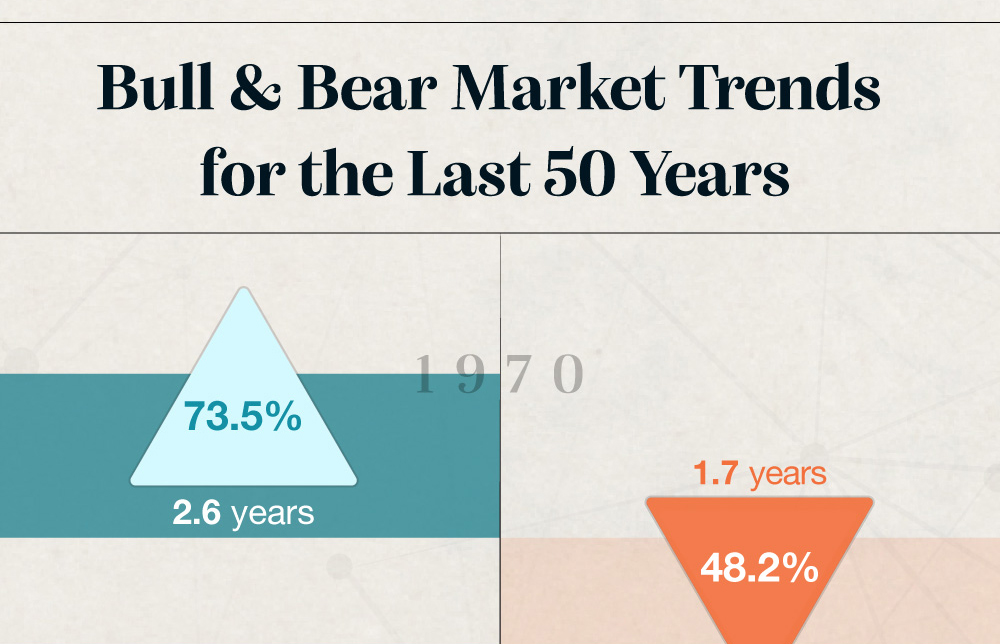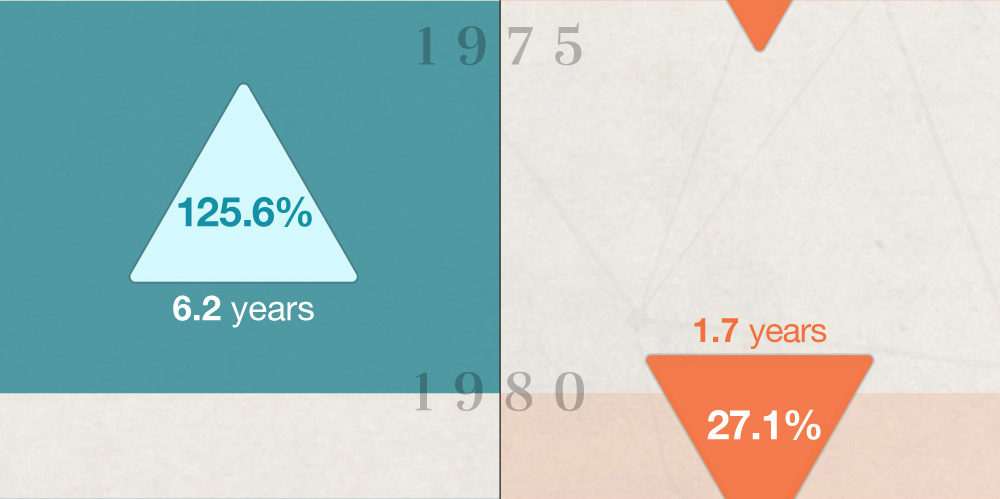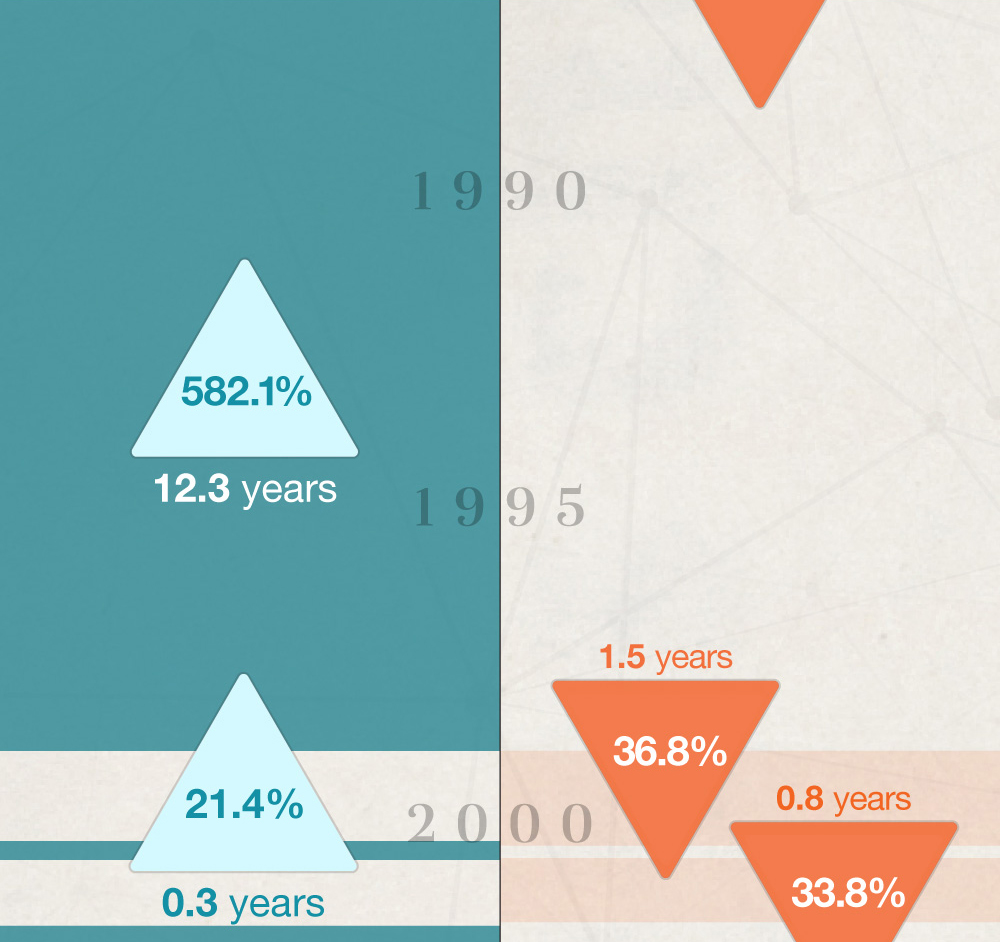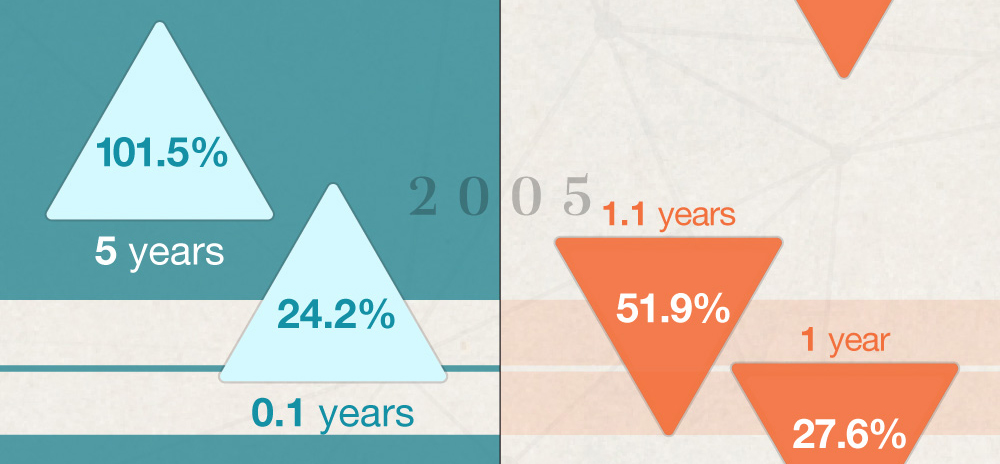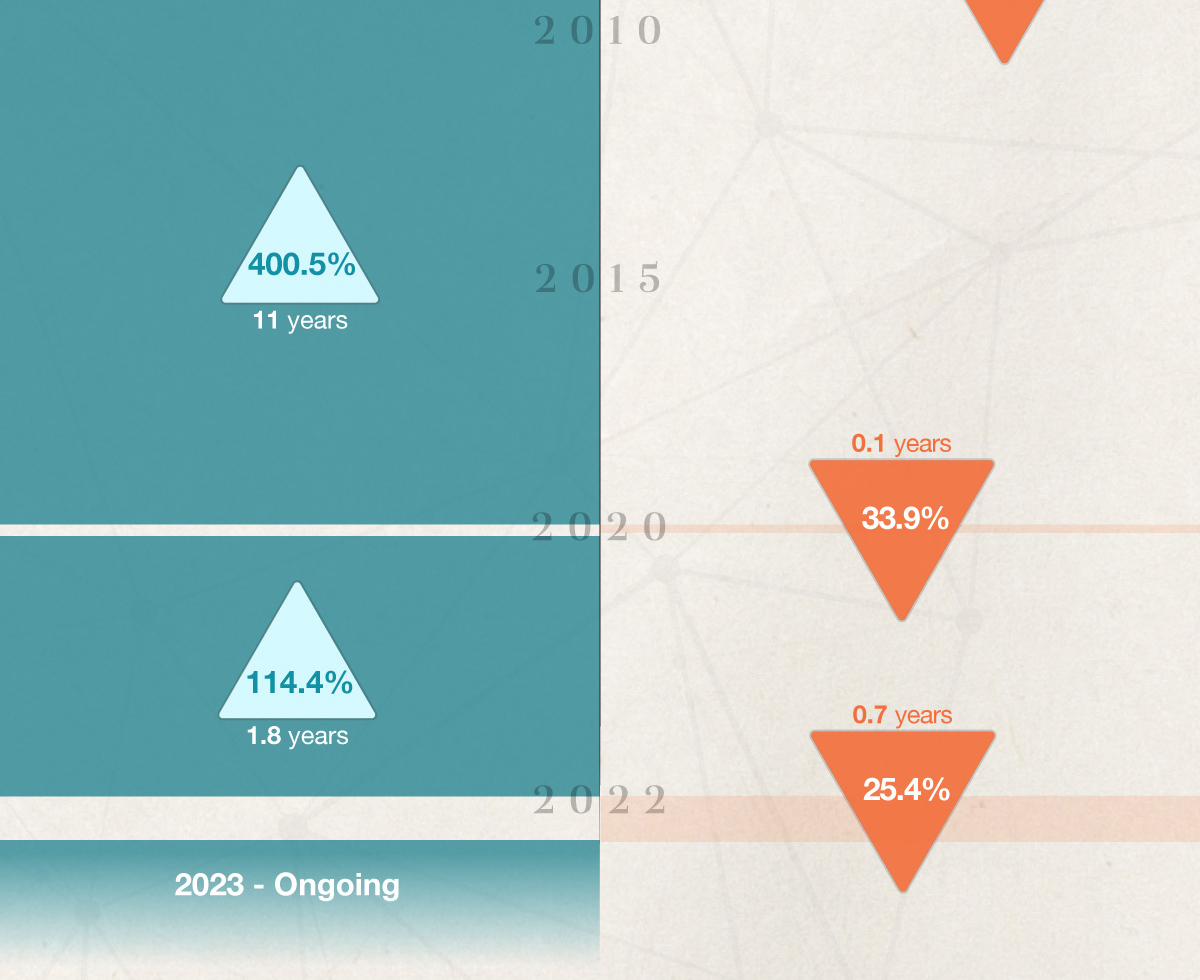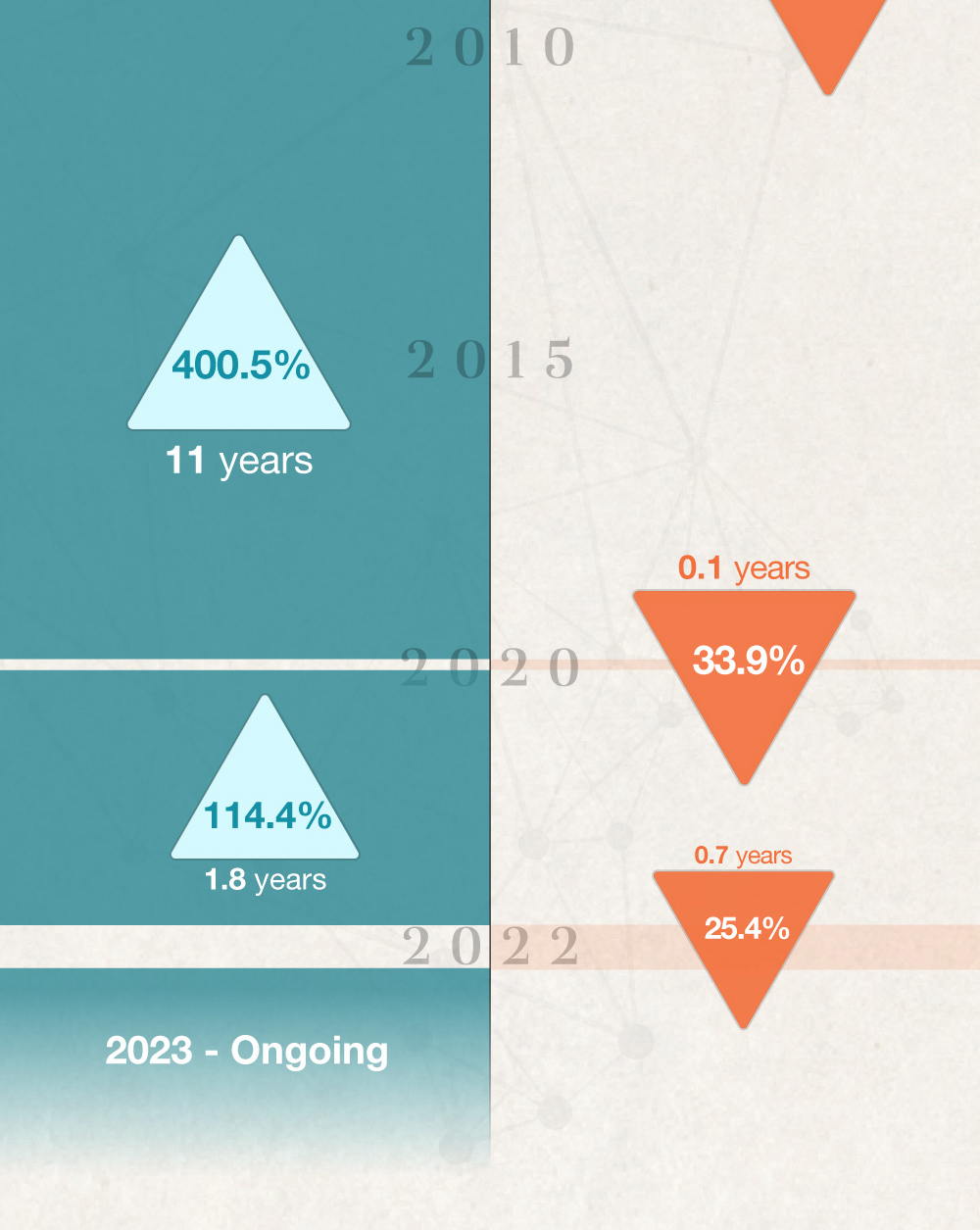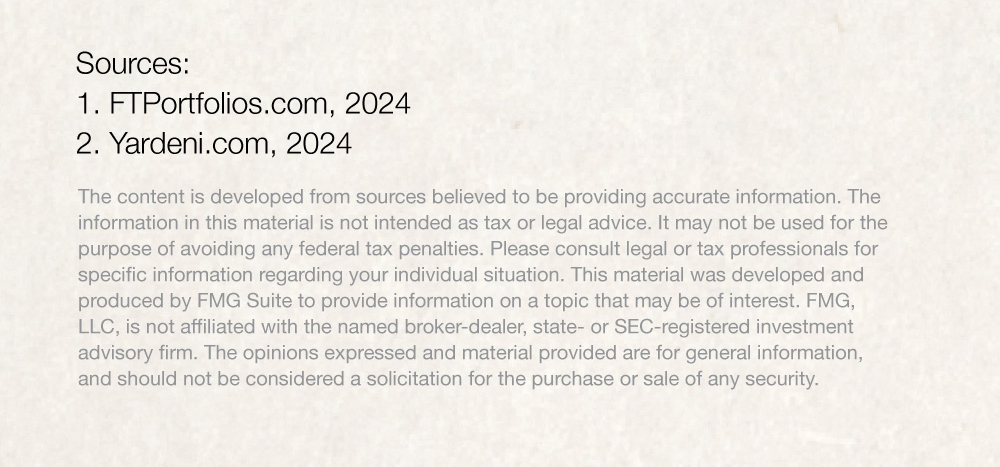 Related Content
Your credit score may influence how much you pay for auto and home insurance.
You face a risk for which the market does not compensate you, that can not be easily reduced through diversification.
When you take the time to learn more about how it works, you may be able to put the tax code to work for you.